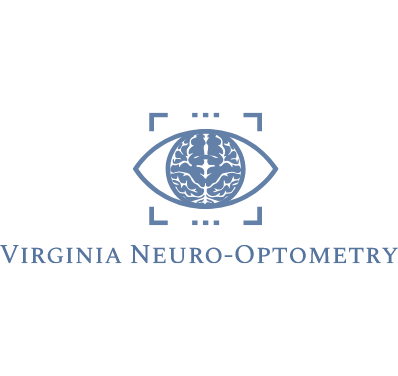 "My goal is to empower others to do and see the things that they enjoy, in order to get the most joy and happiness out of life."
Jacqueline Theis, OD, FAAO
After suffering multiple concussions as a teenager playing competitive soccer and snowboarding she was unable to read for longer than 15 minutes without triggering a migraine. She saw numerous providers who told her to just "wait it out" and after 6 years, she continued to be unable to read. It was only when she was in college, following different specialties to see what type of doctor she wanted to become that she came upon an optometrist who diagnosed her convergence insufficiency causing her reading problems. In college at the time and unable to pursue vision therapy, the optometrist prescribed her prism glasses to compensate and immediately Dr Theis went from reading for 15 minutes to reading for 1-2 hours before getting headaches. The following summer she finished vision therapy and was able to read without headaches indefinitely. She was astounded at how much improvement she saw with her symptoms, and she asked herself - why didn't anyone refer her to an optometrist previously? She decided then to pursue a career in neuro-optometry to specifically treat patients with oculomotor (eye movement) dysfunction due to brain injury, advocate for her patients, and ultimately dream to increase awareness of the profession.
Jacqueline Theis, OD, FAAO is an optometrist with residency training in neuro-optometry, pediatrics and vision therapy, who treats patients of all ages with visual complaints and double vision due to development, brain injury and neurological disease. During her residency, Dr. Theis focused her training on evaluating and treating patients with visual problems due to traumatic brain injury, stroke, and other neurological diseases including multiple sclerosis, myasthenia gravis, and Parkinson's disease as well as treating children with reading problems, refractive and strabismic amblyopia.

After her residency, she continued her research and became an Assistant Clinical Professor at the UC Berkeley School of Optometry, as well as the founding Chief of the UC Berkeley Sports Vision and Concussion Clinic- which provides clinical research and patient care in sports vision performance and optometric post-concussion management. Once the UC Berkeley Sports Vision Clinic was operational and self-sustaining, Dr. Theis continued her career by transitioning her services to Kaiser Permanente. For the next five years, Dr Theis worked assiduously to improve quality of care for patients with post-concussion oculomotor dysfunction, double vision, and atypical visual complaints. Using her previous experience she was able to integrate home-based concussion vision therapy and rehab in a fast-paced outpatient hospital setting. She worked efficiently and cooperatively with a team of physicians including neurology, PMR, physical therapy, occupational therapy, and ophthalmology to pioneer post-concussive, multi-disciplinary active rehabilitation treatment in inpatient and outpatient settings for patients across Northern California.

She is internationally recognized as a leader in her field for diagnosis and management of oculomotor dysfunction in concussion, as well as prismatic correction of acquired and developmental double vision. Dr. Theis's mission is to provide a comprehensive neuro-optometric eye examination to help patient's understand their visual system, where their symptoms are stemming from, and provide functional, evidence-based optometric treatment options to enhance a patient's quality of life so they can get back to seeing and enjoying the things they love to do. In addition to patient care, Dr. Theis also lectures internationally to optometrists and non-optometric healthcare providers in the field of neuro-optometry, concussion and oculomotor dysfunction, neurologic dry eye, photophobia, and pediatric vision problems, as well as consults healthcare and government systems on diagnosis and management of visual sequelae from brain injury and neurologic disease. She actively participates in clinical research with multiple universities across the country, including a study in her clinic looking at the impact of endurance on the oculomotor system after concussion in adults in association with the New Jersey Institute of Technology. For her dedication and work in neuro-optometry, Dr. Theis received the California Optometric Association's Young Optometrist of the Year Award in 2019, and the Virginia Optometric Association's Young Optometrist of the Year Award in 2022.

Residency, Neuro-Optometry
University of California, Berkeley
After optometry school, Dr Theis pursued residency training in Neuro-optometry, Binocular Vision (double vision/strabismus), Children's Vision and Vision Therapy/Rehabilitation at the UC Berkeley School of Optometry. During her residency she performed clinical research with the UC Berkeley Sports Medicine and Athletics Programs, evaluating the impact of sports concussion on the oculomotor (eye movement) system. Immediately post-residency, she became the founding Chief of the UC Berkeley Sports Vision and Concussion Clinic, performing clinical research, seeing patients, and teaching students as an Assistant Clinical Professor. Read more about her groundbreaking research here.
Doctorate in Optometry
University of California, Berkeley
After relocating across the country, Dr Theis completed her Doctorate in Optometry at the UC Berkeley School of Optometry. Dr Theis completed ocular health and brain injury training during her internship at the San Francisco VA and Alameda County Medical Center in Oakland, CA, and completed a pediatric internship at Bascolm Palmer in Miami, FL.
B.S. Biochemistry & Cellular Biology
Bucknell University
Dr. Theis graduated Summa Cum Laude and Phi Beta Kappa from Bucknell University in Lewisburg, Pennsylvania with her Bachelor of Science degree in Biochemistry and Cellular Biology.
Theis J. Differential diagnosis and theories of pathophysiology of post-traumatic photophobia: A review. NeuroRehabilitation. 2022;50(3):309-319. doi: 10.3233/NRE-228014. PMID: 35311726..

Kaae C, Cadigan K, Lai K, Theis J. Vestibulo-ocular dysfunction in mTBI: Utility of the VOMS for evaluation and management. A review. NeuroRehabilitation. 2022;50(3):279-296. doi: 10.3233/NRE-228012. PMID: 35311725.

Theis J. Visual disturbances in acquired brain injury. NeuroRehabilitation. 2022;50(3):259-260. doi: 10.3233/NRE-228010. PMID: 35311723.

Pinkston W. "The Eyes, The Window of the Soul and a Light on our Cognitive Health." AOA Focus Nov/Dec 2021.

Theis J. "Pattern Recognition in Diabetic Retinopathy Diagnostic Screenings." Optometry Connection. 2021

Miller S, Morgenstern A, Urbanski C, Greenspan L, McAllister B, McKeown S, Newman C, Sharma M, Singh S, Spors F, Theis J. "American Optometric Association: Evidence-Based Myopia Management Clinical Report." June 2021
​​
Van Meter E, Tran J, Green Z, Sheehy C, Theis J, Rossi E, Reecher H, Zhang M, Bolch C, Putnam N. Comparing fixational stability of D1 baseball players as measured by Tracking Scanning Laser Ophthalmoscopy to healthy controls. Investigative Ophthalmology & Vision Science. Annual ARVO Meeting Abstract. June 2021

Theis J. Fixational eye movements: The eye movement no one is talking about, but should be. Optometry Times. July 2023

Theis J. Charters L. Dry Eye in the Neuro-opt Clinic. Optometry Times. June 2023

Theis J. Consulting Patients with Hemianopic Visual Field Cuts. Modern Optometry. April 2021

Theis J. Retinal Artery Occlusion: A Sign of Stroke. Modern Optometry. November/December 2020

Theis J. A Lesson on Neurological Visual Field Loss. Modern Optometry. September 2020

Theis J. The Real-World Cataract Evaluation. Continuing Education Article. Rev Optometry. June 2019

Sheehy CK, Beaudry-Richard A, Bensinger E, Theis J, Green AJ. Methods to assess ocular motor dysfunction in multiple sclerosis. J Neuro-Ophthalmol. 2018:38:488-493

Theis J. "Sports Vision – Lens Tints." Rosenfield M, Goodwin D, Lee EM. Clinical Cases in Eye Care. 2019. 23-26. Wolters Kluwer. Philadelphia

Theis J. Concussion in Kids, Different from Adults. Advanced Ocular Care. Sept 2016. 25-27.

Grimaldo S, Yuen D, Theis J, Ng M, Ecoiffier T, Chen L. MicroRNA-184 regulates corneal lymphangiogenesis. Invest Ophthalmol Vis Sci. 2015: 56:7209-7213.

Theis J, Hoenig P., Lee Chen D. "Iatrogenic Aniseikonia from Surgical Emmetropization of a Pre-Operative Anisometrope." UC Berkeley Optometry. 2014 SECO Conference, Multimedia Poster.
Theis J, Hoenig P. "Superior Oblique Palsy of Compound Etiology" UC Berkeley Optometry. 2013 AAO Conference Seattle, Poster #9
Theis J. "Sports Vision Therapy: How to optometrically treat athletes, from one OD to another." California Optometry. July/August 2013. 40(4):42-43
Grimaldo S, Theis J, Chen L. "MicroRNA-184 Regulates Corneal Lymphangiogenesis". UC Berkeley Optometry. 2011 ARVO Conference, Poster #D856
PROFESSIONAL HONORS AND ACTIVITIES
Chief Medical Officer of C. Light Technologies

Vice President of Virginia Optometric Association

American Optometric Association Evidence-Based Optometry Committee

American Optometric Association Vision Rehabilitation Committee

American Optometric Association Leadership Institute Class of 2023

Fellow of the American Academy of Optometry

Subject Matter Expert for Visual Dysfunctions in Brain Injury

Virginia Optometric Association Young OD of the Year 2022

California Optometric Association Young OD of the Year 2019
Professional Affiliations