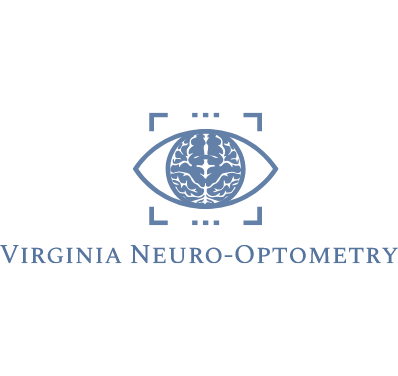 Vision Therapy and Vision Rehabilitation
Many parents of children or patients with brain injury are told they or their child should be evaluated for vision therapy, vision training, and vision rehabilitation. There is a lot of controversy about vision therapy and in this section we hope to answer the most frequently asked questions and provide some evidence-based resources
​

Vision therapy is a very broad, non-specific term that can encompass a variety of different types of treatment. The non-standardization of the term "vision therapy" is frustrating for patients and providers alike as they try to find the right treatment option and provider, especially because it is rarely covered by insurance.
In general, vision therapy has been prescribed for developmental pediatric patients as well as patients of all ages with brain injury who have visual difficulties with reading due to eye tracking/coordination difficulties like convergence insufficiency, accommodative dysfunction, and saccadic dysfunction.

​​
Vision therapy has been a controversial treatment option in the past, particularly because vision therapy is not usually prescribed by medical physicians (Ophthalmologists - DO/MD) but is prescribed by optometric physicians (ODs) who specialize in this area, and there has been limited scientific evidence in the past. However, over the last two decades there has been a wealth of randomized, controlled clinical trials showing the benefit of vision therapy on accommodative and convergence disorders in children, as well as the active rehabilitation of visual/vestibular dysfunction in the brain injury population. This emerging research is revolutionizing the field of vision therapy and providing the much needed science to back its utility.

​
​
"Orthoptics vision therapy" is the scientifically, evidence-based type of vision therapy for oculomotor dysfunctions including convergence insufficiency (eye crossing difficulty) and accommodative (focusing) disorders we have been discussing on this page. It is currently supported by numerous national organizations including:
Types of Vision Therapy Offered
There are many different types of vision therapy offered across the country. We offer orthoptics/oculomotor vision therapy as well as visual processing adaptation training and neuro-optometric rehabilitation.
Brain Injury and Concussion Vision Therapy
Dr. Theis is a pioneer in active rehabilitation of post-traumatic brain injury vision therapy and rehabilitation. By offering home-based and telemedicine services, this therapy is accessable to patients of all ages and injury types. It is individualized and patient-centered.
Eye Tracking and Reading Vision Therapy
It takes 6+ eye movements to work seamlessly together to be able to read quickly, efficiently, and comfortably. By targeting eye movement abnormalities specific to the patient, this rehab works to improve eye coordination and tracking skills while reading.
Visual Processing Rehabilitation
The first step in understanding why the brain has trouble processing visual information is to isolate which visual processing skill is abnormal. Skills like visual discrimination, memory, spatial relations, and visual crowding can be worked on with lifestyle adaptations and active rehab techniques